back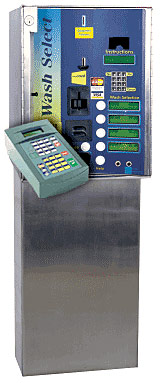 Product by Unitec Electronics, Inc.
The Wash Select II along with the POS 4000/V2 console, with UNI-CAM™ software, is a highly developed integrated carwash marketing and accounting system. UNI-CAM™ interface software enables customers to purchase washes at the gas-pumps, in the C-Store and at the carwash entrance. Multiple points of sale have proven to increase carwash sales - maximizing your profit. *****NEW**** Ask About the Remote POS Software system for Wash select II's with attached POS4000's! No Wires or radio transmitters are needed between the two Devices so Now your able to print a code and use it at your wash across the street or Down the road. Call Us today for more Information.
"POS 4000" is listed in these Categories...