Butt Catcher Smoker's Recepticle
back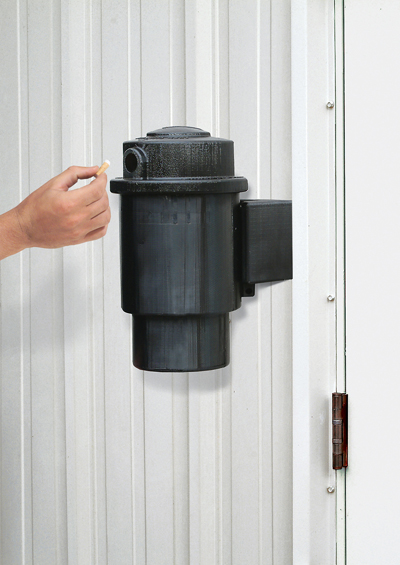 Keep cigarette waste contained with the NEW Ideal Shield Butt Catcher!
The Ideal Butt Catcher includes an 18" metal can that holds 500 cigarettes. Standard Colors are Black and Dark Granite.

Polyetheylene Construction will NOT Rust or Corrode!

Permanent Applications- Mount to Building or Post!

Unique Odor Absorbing and Fire Supressing Filter!

Lock In Place to Prevent Theft!

Virtually Maintenance Free!
Easily Installed with Self Permanent Top Markings Tapping Screws
Call today for more information!
"Butt Catcher Smoker's Recepticle" is listed in these Categories...