back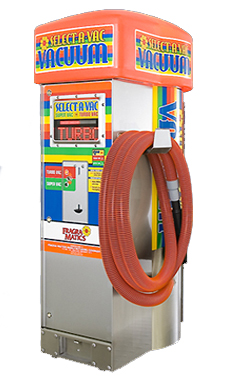 Fragramatics revolutionary new Select-A-Vac upgrades your service and gives your customers a big advantage over your competition--a choice.

With Select-A-Vac, customers can select traditional two-motor vac service or the astounding high-performance, deep cleaning of three-motor service, a service that gives instant additional income to you.

Select-A-Vac gives your impulse income a big boost by creating a new, higher level of customer pleasing service not available from your competition.

Select-A-Vac's giant scrolling L.E.D. display tells your customers how to easily switch on upgraded "three-motor" turbo-vac service. A computer-controlled timer adjusts remaining cycle time to service being used, increasing your impulse income.
Now with Bill Acceptor!
Ultra-Quiet Vac
Three-Motor selection Produces Much More Revenue than ordinary vacs




"Select-A-Vac" is listed in these Categories...