INGERSOLL-RAND POINT OF USE PROVIDER
back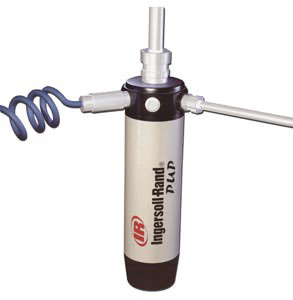 ONE COMPACT FILTER AND AUTOMATIC DRAIN WITH MULTIPLE OUTLET DISTRIBUTION!
ENSURE ONLY QUALITY COMPRESSED AIR GETS THROUGH TO YOUR AIR EQUIPMENT. POINT OF USE PROVIDER, PROTECTS AGAINST MECHANICAL FAILURE, LOST PRODUCTIVITY AND HIGH MAINTENANCE CAUSED BY OIL, WATER AND PARTICLE CONTAMINATES AT POINT OF USE.
4 CONNECTION POINTS ALLOW FOR SOLID PIPE, HOSES OR QUICK RELEASE FITTINGS
ONE SIMPLE CONNECTION ELIMNATING LEAKS AND LOST ENERGY
AUTOMATIC DRAIN WITH MANUAL OVERRIDE ENSURES MOISTURE REMOVAL
HIGH QUALITY POINT OF USE FILTRATION
EASY INSTALLATION
"INGERSOLL-RAND POINT OF USE PROVIDER" is listed in these Categories...