back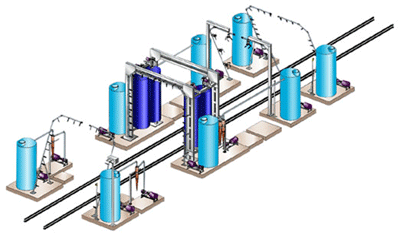 Automatic train washing with an NS Wash System can bring huge cost savings in labor, time, chemicals, water and energy. All of NS rail wash systems are built to the unique specifications of each location and application.
Heavy duty ladderized aluminium frame
Two pair of side brushes
2 pair of Wrap-A-Round™ cleaning scrubbers: contoured to vehicle
Motor Control System (UL Approved)
Detergent injection system
Vehicle counter
Oscillating side to side top scrubber
"Train Wash" is listed in these Categories...