Fragramatics CSR-P Dispenser
back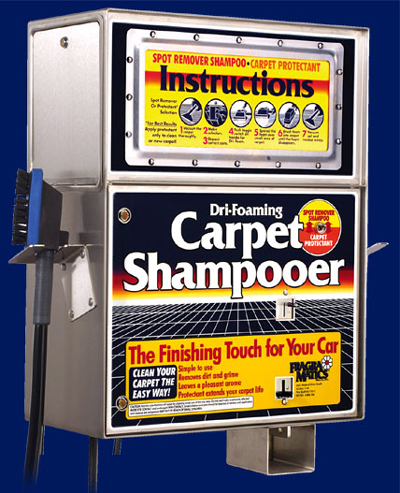 FRAGRAMATICS' pedestal mount machines are the undisputed industry leaders in their class and with good reason. FRAGRAMATICS' pedestal mount units have stood the test of time, delivering great user satisfaction to carwash customers and delivering all-important impulse income profits to carwash operators.
If you're looking for a dispenser that combines the most popular car care services into one unit, our CSR-P dispenser is the perfect solution. Easy to use, your customers will appreciate its convenience while you enjoy maximum profitability. This dispenser provides the same services as model CSR with the addition of dri-foaming carpet protectant.

Dri-Foaming Spot Removing Shampoo

Dri-Foaming Carpet Protectant


"Fragramatics CSR-P Dispenser" is listed in these Categories...