back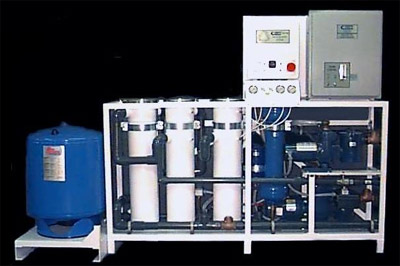 CATEC car wash water reclaim systems pass the top bar in quality, performance and overall system value. The water system packages include everything you need except tanks and associated plumbing. Our carwash water recovery systems are fully automated and come pre-plumbed and pre-wired. Easily installed by a plumber and electrician, simplicity is the true beauty of CATEC Systems.
Once we acquire information about your facility or project, We will offer the absolute best water reclaim equipment and processes to champion you to your goals. At Car Wash Concepts, we take the "No-Smoke, No-Mirrors" approach to promoting our carwash water recycling equipment. Our water reclaim systems are logical and make complete sense to even the novice. CATEC's State of the Art reclaim technology is sure to save you thousands of dollars for many years to come.
We have many combinations available to meet both the demands of your wash and your expectations. When you hire the CATEC team, you will have unlimited access to services and advice from day one, and long into the future to insure your project is a complete success.
Below are a few examples of reclaim equipment we provide.
Please Contact Us for equipment recommendations and quotes.
DXP Series- 35, 50 and 100 GPM
ACF (Auto-Clean Filter) Series- 35, 50 and 100 GPM
High Volume ACF-B Series- 150 and 200 GPM
RINSE Quality Water Series-
Allows for True Zero Discharge, NO others in the industry offer this cutting edge technology, period! Please call for Details
Key Benefits
Reduce Water Bills by 60% to 90%
Reduce Sewer by 80% to 100% (build with no sewer!)
Reduce or Eliminate Sewer Impact Fees
Drought Proof Your Facility
Very Low Operating Expense
Less Tank Pumping than other Systems
Key Features
Self Contained, Pre-wired, Pre-Plumbed
Fully Automated, One Time Set-up
Powerful CATEC Ozone System (Non-corrosive application)
Provides Clean, Odor Free Water
Small Footprint, Takes Minimal Space
No Backwash Design, (backwash systems return dirt to the tanks!)
Below 5 Micron Filtration
Quality
Powder Coated Aluminum Frames
Schedule 80 PVC
Metal Plumbing is Solid Brass
Stainless Steel Hardware
Complete Instrumentation
Five Year Warranty (DXP Systems)
Maintenance
Periodic changing or cleaning of filters (Remove the dirt from the system!)
Filters are Reusable and Inexpensive
Easily Performed in Minutes by General Labor Persons (No Down Time)
A dry-erase maintenance minder is included with each system.
"Reclaim Systems" is listed in these Categories...