back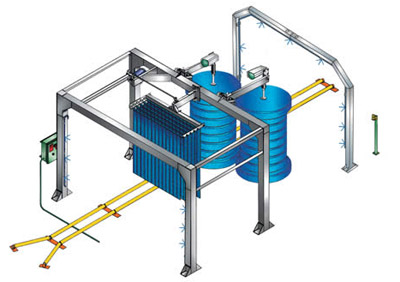 Automatic Aluminum Drive-Thru Wash System, 4 leg support structure 90" vehicle clearance. Primary cleaning components: One pair Wrap-A-Round™ brushes and a single side-to-side top mitter.
Machine detergent and air hose activation system
Final rinse electric eye activation
Aluminium framework
Final rinse applicator arch
Counter oscillating side to sider top mitter with electric motor assembly
Detergent applicator
Detergent dema injection system
Detergent container
One pair Wrap-A-Round™ front, side & rear brushes complete with electric motor assembly
Safety guide rail with plastic coated outside rail
Motor control station (UL approved)
"Cloth Drive Thru 2700" is listed in these Categories...