High Pressure Transit Wash 414
back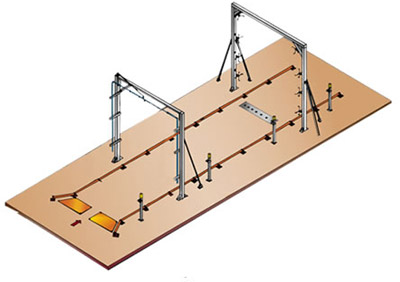 Our most versatile machine utilizes high volume quadra jet spinners to clean fleets of any size or shape, from subcompacts to 9'; wide by 14'; high. The HPW 414 assures the fleet manager with future expansion plans that the machine purchased will fit the vehicles rather than forcing the vehicles to fit the wash system.
50 HP free standing pumping system
1500 gallon storage tank
High pressure arch with 10 spinners
Vehicle counter
Undercarriage spray
Detergent container
Rear degreaser
4 inch curb rail system
Dual detergent applicator arch
Detergent injection system
Activation system
Skid plates
Motor Control System (UL Approved)
Require Fresh Water Pump Arch if using recycling system
"High Pressure Transit Wash 414" is listed in these Categories...