back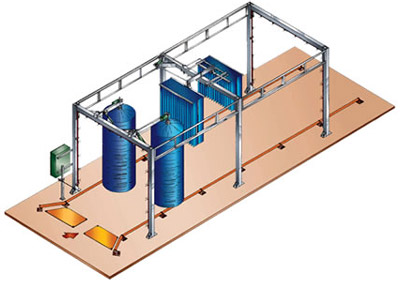 Originally designed for school buses, the 3100 uses a rugged 6-legged frame with ultra-high molecular density polyethylene bearings. An air retract system is used to protect important crossover mirrors. A double overhead scrubber gently and thoroughly cleans the roof, and is safe for antennas and lights.
Vehicle counter
Final rinse applicator arch
Oscillating double top scrubber
2 Wrap-A-Round™ scrubber - cleans front, sides and rear
7 inch curb rail system
Detergent injection system
Detergent pre-application arch
Activation system
Skid plates
Motor Control System (UL Approved)
Optional extended scrubber center to clean smaller vehicles
"Cloth Transit Wash 3100" is listed in these Categories...