CWC-3000 Electric Coin Counter
back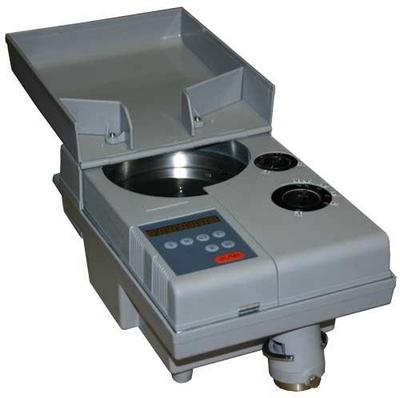 Main Features:
Counting
Separating
Counting Speed: 2000-2500
Hopper Capacity: 1500-2500w/medium hopper
Coin Size: 1.0mm-3.4mm x 14.0mm-34mm
Display: 5 digits
Batch Display: 4 digits
Communication Port
Port for External Remote Display Unit.
Lid Closes to keep dust out and for easy transportation.
Wrapping tubes included for quarters, dimes, nickels, and pennies.
Counts dollar coins, $0.50, $0.25, $0.10, $0.05, $0.01
Bags included and tubes included
Detailed instructions Great unit for counting quarter sized tokens
Contact us for more informaiton...
"CWC-3000 Electric Coin Counter" is listed in these Categories...